Loans and Credit Lines
Trending
FHA Loan Requirements 2021 – How to Qualify for an FHA Loan Fact Checklist
FHA Loan Guide | Requirements, Rates, And Benefits 2021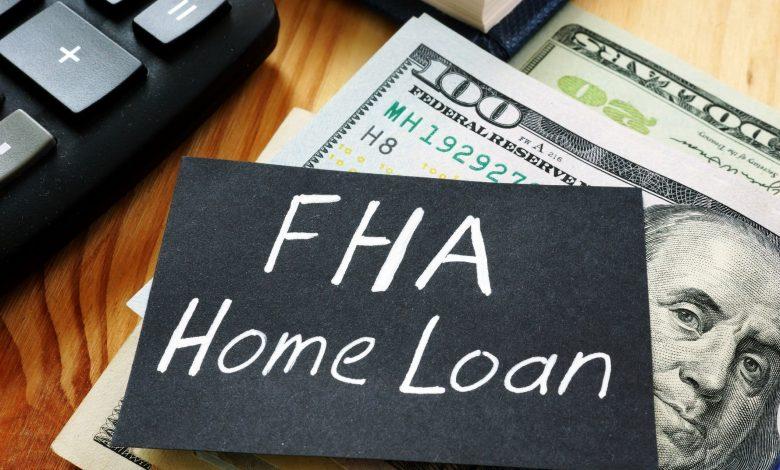 If you are thinking about buying a house, you may have already thought about FHA mortgage loans. In this article we tell you what the current requirements are to access them, but first off lets start by going over what exactly is an FHA home loan. An FHA home loan is a mortgage insured by the Federal Housing Administration (FHA). The appeal of this type of financing is that you will only need to pay a minimum of 3.5% on the value of the home, at least in the best of cases. You will also need a good credit score. We are talking about 580-600 points or more. Due to their characteristics, FHA loans have become an excellent option for those who want to buy their first home, or for those families who do not have much savings to acquire their own home.
What is the scope of FHA loans?
Well, huge – it's suitable for financing or refinancing single-family, multi-family, condominiums, and certain manufactured homes. Although FHA loans are a large topic with a lot of fabric to cut, let's summarize their main types in a list:
Title I Property Improvement Loan
Basic Home Mortgage 203 (b) Loan
Energy Efficient Mortgage (EEM) energy loan
203 (k) Rehab Mortgage Loan
Construction loan "Construction to Permanent (CP)
But how difficult is it to qualify for FHA home loans? We are here to answer this and other important commonly asked questions.
Requirements for FHA Home Loans
The complete list of FHA home loan requirements is contained in a manual that is over 1,000 pages long with hundreds of "fine print" paragraphs. You would have to drink several cups of coffee just to complete the first 20 pages. But do not worry! We bring you good news. At seniorresourcehub.com we have summarized the FHA guidelines so you can know them at a glance. As a snack, we leave you this summary:
Credit score of -at least- 500 points.
Debt-to-income ratio (DTI) of 50% or less.
3.5% down payment, as long as your credit score is 580 points or more.
10% initial payment, if your credit score is between 500 and 579 points.
The property must be your primary residence and it must meet the minimum requirements of the FHA. (Of which we will speak later).
What is the FHA program for first time buyers?
There is no FHA program for first time home buyers. Let's recap: There is a popular belief that FHA home loans are only for first-time homeowners, but this is not true. In fact, FHA home loans often have much more flexible and relaxed qualification requirements than conventional mortgages you'll find on the market. This makes FHA loans very attractive to homeowners with lower credit scores or little savings to cover the down payment on a large or expensive home. Coincidentally, this matches the profile of early homebuyers. However, you should know that anyone, even a homeowner who wants to refinance their mortgage, can opt for an FHA home loan, of course, as long as they meet the general and specific eligibility requirements that we will explain below.
How much is the initial FHA loan?
In order to access an FHA home loan, you need to pay the down payment. This amount will depend on your credit score. With a credit of 580 points or more, the minimum initial payment will be set at 3.5% of the property's value. With a score of 500 to 579 points, the minimum initial payment is 10%.
What is the debt-to-income ratio for FHA home loans?
Lenders pay attention to your debt-to-income ratio, regardless of the type of mortgage you apply for. The debt-to-income ratio, known as DTI (Debt-To-Income), measures the percentage of income before taxes that you spend on your monthly debt payments, including mortgages, credit cards, student loans and other similar obligations. If you want to know what your DTI is, be sure to use Nerdwallet's online calculator.
Note: The FHA requires a debt-to-income ratio of 50% or less, according to Brian Sullivan, a public affairs specialist with the US Department of Housing and Urban Development. He just remembers that DTI requirements can vary based on credit score and other financial factors.
What is the income limit on FHA home loans?
You should know that the FHA does not require a minimum or maximum salary in order to qualify for your mortgage loans. However, you must meet the following requirements.
Have -at least- two well-established lines of credit. For example, a credit card and a car loan.
Do not have federal debts or judgments for late payment of taxes or any other type of debt. You also can't have past mortgage debt with the FHA.
Reflect the cash donations that helped you raise the down payment. These donations must be verified in writing. For the document to be valid, it must be signed and dated by the donor, without exception.
What papers do I need for an FHA home loan?
Here's some of the documentation you'll need to gather when you apply for an FHA home loan:
Social Security number.
Original payment receipts.
Forms W-2 or tax returns, depending on the case.
Of course, there are other documentation that you might have to submit. But these will depend on what the FHA approved lender requests. Each of them works with their own requirements and application procedures.
What requirements must a property have according to the FHA?
In addition to the borrower's own qualifications, the property itself must also have certain characteristics, this if you want to apply for FHA mortgage loans:
The loan must be to buy a main home. At least one borrower is required to occupy the home within 60 days of the mortgage closing.
The purchase of investment properties is not allowed. Which means that you won't be able to buy a home within 90 days of the previous sale.
Complete the FHA appraisal, which is the result of a strict inspection. Appraisers will not only value the price of the house according to the market, but will also examine that the property meets the minimum standards established by the institution.
The title to the property must be in your name, as well as the trust and life insurance; this at the time of settlement.
What is the limit amount for FHA home loans?
In order to qualify for FHA home loans, the property must meet established limits. These limits vary depending on the county. To give you an idea, the 2020 average is $331,760 for single-family homes in low-cost areas and $756,600 for the most expensive areas of the country.
What other requirements must I meet to access an FHA mortgage loan?
Remember that, although it is the FHA that insures the loan, the lender will be the institution that makes the final decision to approve or not your application and, therefore, has the power to include additional eligibility requirements. These requirements could be, for example, a higher than average credit score or a better debt-to-income ratio. This is a good reason to knock on several FHA approved lenders.
What if I am not eligible for FHA home loans?
According to our internal research, the FHA's standard eligibility criteria are built into a 'scorecard' that considers many factors, including those related to income and debt. If a borrower's financial situation does not meet the general requirements of this kind of analytical calculator, he may need to request that a representative review his case manually. This means that if you don't automatically qualify for an FHA home loan, you could still qualify for it. The only thing that will happen in this case is that your file will be reviewed and evaluated by an agent who will decide whether to approve or deny the request.