Disability
Information You Need To Apply for Child's Benefits – Benefits For Children With Disabilities
Social Security Benefits for Disabled Children
As far as disability benefits go, there are three distinct ways that children can receive Social Security or SSI benefits for the disabled. There are different circumstances in which cash benefits will be paid either due to the disability of the child or the disability of the parent. Children who are disabled, whose families are considered to be low income can gather Supplemental Security Income (SSI) until they are 18. At that point, they may be qualified to begin receiving Social Security Income for adults. They may also be able to obtain medical insurance through the Medicaid program.
Disabled Since Childhood
If someone has been disabled since their childhood, are older than 18 and became disabled before reaching the age of 22, they should be able to receive disability benefits from Social Security. The circumstances where this can occur is if one of their parents is receiving disability income payments or Social Security retirement income. Even if they have a parent who has died, if the parent was eligible for Social Security benefits, the child may be entitled to them.
Disabled Children Benefits
SSI is accessible to kids (and grown-ups) who meet the handicap prerequisites of the Social Security Administration (SSA) and also are considered to be low income. A portion of the income from the parents is credited to the child in figuring out if the child meets the qualifications for  SSI. Upon turning 18, the young adult should meet all requirements for SSI as a grown-up; that is, he or she will need to fit the grown-up meaning of disability. The family's salary will never again be considered as a feature of the qualification determination for SSI. In addition, if the child is having his basic needs (food and shelter) provided for by the parents, Social Security may decrease their payments to him or her.
Disabled Parent
Another circumstance where children may receive SSI benefits is when they are under the age of 18 and still being cared for by a parent or a guardian who is receiving benefits under the Social Security Disability Income program. This applies also to a 19-year-old if they are going to school full time. Even if the child does not meet the requirements themselves, they may still be able to collect based on the income or earnings record of their parents whether they are debilitated or not.
Benefits for Dependents
Kids, whether they are disabled or not, can fit the bill for Social Security advantages if their parent, guardian, or stepparent is accepting Social Security retirement or disability income (SSDI) – or was qualified for one of these advantages before they passed away. When a young person collects Social Security based on the earnings record of his or her deceased parent this is called an auxiliary or dependent benefit. At times, a grandchild or step grandchild can likewise be qualified for these benefits (as long as there is no living guardian). These benefits are available to the child until the age of 18 or if they are a student at the age of 19. If they should wed, their benefits will come to an end.
When Applying For More Medicare
When it comes to children and Social Security Benefits there are a set amount of requirements that need to be met before a child can receive Social Security Benefits. Furthermore, a child must have a disability and has been receiving benefits for at least 2 years before they can receive any of the Medicare parts. Moreover, the child must also have been disabled before they reach the age of 22 before they start receiving Medicare benefits. Besides these requirements, children meeting everything listed early can receive all different parts of Medicare and It will be explained what the children can receive in the following paragraphs.
Social Security Children's Benefit for Part A
If a child meets the requirements for Social Security Children's Benefit for Part A they will receive various of different hospital care benefits. The first is inpatient hospital care where they can be covered for 90 days for each period in addition to Medicare offering 60 additional lifetime coverage days. Next, children can also receive coverage for skilled nursing facilities, which can be very beneficial for a child suffering a disability. Adding to this a child can be covered for 100 days each benefit period when being covered by Social Security Children's Benefit for Part A.
Requirements For Part A
In order to reap this benefits, the child must have been in the hospital as an inpatient for at least 3 days and can only be admitted into SNF care if it is within 30 days of them leaving the hospital. Lastly, the final benefit that will be covered is that they can have home care for 100 days daily or unlimited periodic care covered by Medicare which can be beneficial for children who need more care. Even with these benefits although very helpful for families taking care of a child who has disabilities they still may have to pay for some of the costs to ensure their child receives the absolute best care.
Social Security Children Benefit for Part B
When it comes to Social Security, children benefit for Part B. A child meeting the requirements will be able to be assisted with receiving benefits for outpatient medical care like doctors visits and check-ups. Moreover, this means children can be covered to use durable medical equipment like walkers, wheelchairs, or any medical equipment they will need that can be repeatedly used when at home.
Home And Transportation Benefits
Next, a child meeting the requirements for Social Security Children's Benefit Part B they can also receive benefits for home health services like skilled nursing and or other home health services that the child may need. In addition, the child will also be able to receive benefits for ambulance services when they need to be transferred to a hospital or a medical facility making for great service to ensure a child can reach a medical facility in the safest way possible if needed.
Extra Services
The Social Security children benefit for Part B also covers preventive care like different screenings to make sure that the child is healthy when dealing with their condition. Adding to this Part B also covers other great services too like therapy services, mental health services, X-ray and lab services, chiropractic services, and lastly they can also be covered for certain medications which all can be very beneficial.
Social Security Children Benefit for Part C
The Social Security children benefit for Part C is different from the other plans and also has an alternate name known as Medicare Advantage Plans. Medicare Advantage plans or Part C is an alternative to Original Medicare which is Part A and Part B combined together by Medicare-certified insurers. A great feature of Social Security children benefits for Part C is that other health services can be included in a plan like vision and dental services which Medicare Part A and Part B do not cover. Furthermore, there are also limits to how much insurers can allow you to be charged so it still meets Medicare requirements.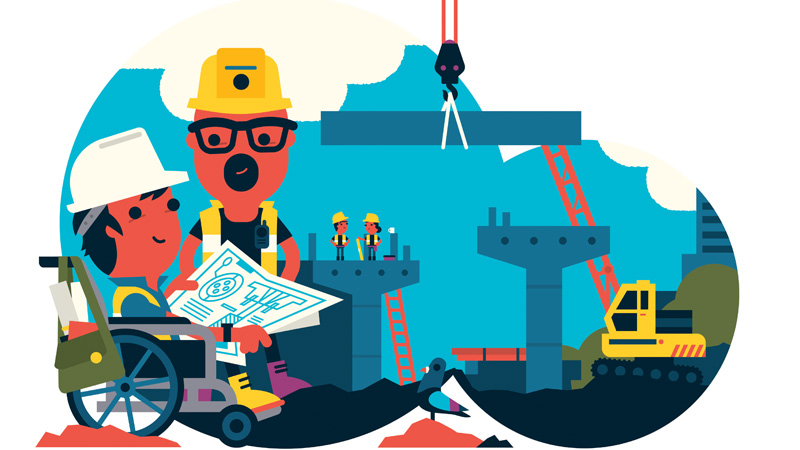 HMO, PPO, PFFS
The three main types of these plans are known as the following: Health Maintenance Organizations, Preferred Provider Organizations, and Private Fee-For-Service, all abbreviated to HMO, PPO, and PFFS. HMO plans will give the child the original Medicare coverage but they may also receive dental and vision coverage along with some form of prescription drug coverage to help with those costs too.
Understand The 2 Different Types Of Plans
Next, PPOs can give a child the same benefits as an HMO, but there is a bit of a difference when it comes to planning types. There are 2 different types of PPOs which are known as Regional PPOs, which cover a state or multiple states depending on Medicare, and then there are Local PPOs that cover counties or a group of them to provide medical assistance for the child. Lastly, PFFS plans are a little bit more advantageous providing a cheaper price for in-network facilities but still offer more expensive co-pays for hospitals or facilities outside of the insurer's network but still has to cover their child covered.
Social Security Children's Benefit For Part D
The Social Security Children's Benefit for Part D mainly covers prescription drug costs for children who need medication for their disability. The Social Security benefit for Part D is offered by private insurers who offer plans for individuals who have some sort of Medicare plan and still need help with paying for prescription drug costs. Moreover, Medicare Part D should be enrolled as soon as the child get Medicare coverage because waiting too long can end up cost individuals due to late enrollment fees.
How Does Part D Work?
Adding to how the Social Security children benefit for Part D works, it will cover a list of different prescription drugs that children may need. If the prescription drug is not on the long list of different medications Part D covers individuals are allowed to file an exception to get the prescription approved for their child to ensure they stay healthy. Medicare Part D does not cover any type of weight altering medication or any over the counter medications that individuals can buy in stores. Lastly, on Medicare Part D will also usually cover different vaccines that might be needed throughout different flu seasons also.
What Could Terminate Social Security Children Benefit?
First, if an individual does not pay their premiums for their child they can end up losing their Medicare coverage. In more detail, Medicare will send at least 2 warnings that the parent did not pay the child's premium. Then they will receive a final warning of a delinquent notice saying they must pay by the 25th in order to keep their child's coverage. If it is still not paid the Medicare coverage will be canceled.
If The Child Has Medicare Advantage Plan
If the child has a Medicare Advantage plan the rules are slightly different. The parents must continue to pay their Medicare Advantage plan along with their Medicare Part B premium to ensure that their child does not lose their Medicare coverage. Moreover, another way an individual could lose their child's Medicare coverage is if they have a Medicare Advantage plan and they move outside of their covered area. Another thing to understand when asking what could terminate social security children benefit is if Medicare cancels a contract with a Medicare Advantage plan provider, then they would essentially also lose their coverage.