Social Security
How Much Do Veterans Get for Social Security Benefits
How Do Military Special Credits Work?
If you are you an honorably or generally discharged veteran of the U.S. Uniformed Armed Services, you are eligible for a range of benefits through the Department of Veterans Affairs (VA). There are 18.2 million veterans in the United States today, and 3.8 million of these veterans currently live with some type of disability. The latest Census Bureau report reveals that the age of veterans in the United States who are under the age of 35 is at 29.9%. These are prime wage earning years and sickness or disability can greatly alter or cease a veteran's ability to care for self and family. Of the more than 29% of veteran's under the age of 35, 1.1 million of them have a VA Disability Rating of 70% or more. This means that their condition or illness prevents them from working as they did before or live their lives in a manner they once did. Programs available for retired veterans in their entirety can be accessed through a Veteran's Affairs representative or through the VA's official website.
What Are VA Benefits?
One of a veteran's benefits provided by the VA includes their veterans pension which is a guaranteed monthly supplemental income provided to all veteran's who meet the VA criteria. Some of the requirements include the veteran having served at least 90 days of active duty. One of those days must have been served during active wartime. The following is the determination to classify wartime service and if you have served through any day of these dates, you are eligible for a pension.
Wartime Dating
If a veteran's active duty occurred after September 7, 1980, they will have to have served at least 24-months to the full period that they were called to duty
WW II: December 7, 1941 to December 31, 1946
Korean Conflict: June 27, 1950 to January 31, 1955
Vietnam War: August 5, 1964 to May 7, 1975 (veterans who served "in country" under this campaign as early as February 28, 1961 may also qualify)
Gulf War: August 2, 1990 to a future date (the VA considers this war still in effect and anyone who served from August 2, 1990 to the present or serves until that war has been declared officially over is eligible)
The following are the requirements needed to receive a pension if you did not serve during the wartime dates:
Be 65-years-old Or Older With Limited Or No Income
Be Totally And Permanently Disabled
Be Receiving Social Security Disability Insurance (SSDI)
Be Receiving Supplemental Security Income (SSI)
Be A Patient In A Nursing Home Regardless Of Age
Aid & Attendance
If you are eligible for a pension, you are also eligible to receive Aid & Attendance. To also be eligible for this benefit the following requirements should be met:
A veteran who requires the aid of another person to perform everyday living tasks
A veteran who is bedridden
A veteran residing in a nursing home due to physical or mental incapacity
A veteran who has concentric contraction of their eyesight field at 5 degrees or less OR has limited corrected visual acuity at 5/200 OR less than 5/200 in both eyes
Attendance benefits will cover the cost for any of the following for a veteran:
Assisted Living
In-Home Care
Nursing Home
Memory Care
Independent Living Retirement Communities
Residential Care Home
Adult Day Services
Housebound Benefits
Veterans and survivor's of veterans who are eligible for a pension and who are housebound may also receive the Housebound benefit which is beyond the benefit of the pension. Veterans and their survivors who are confined to their immediate dwellings due to permanent disability and leave only to attend medical or other necessary treatments and appointments, and also require the assistance of another person, are eligible for housebound benefits. Programs available for retired veterans are numerous.
How Much Income Will I Receive Monthly From benefits?
Any veteran who has served in the U.S. Uniformed Armed Services is eligible for benefits if they become disabled or unable to work. The amount you receive in your VA award will depend on several factors including the cost of care that must be paid monthly. The average current benefit award for 2018 is the following:
A single veteran's Maximum Annual Pension Rate (MAPR): $13,166 = $1,098 monthly
A veteran with a spouse or one dependent MAPR: $17,241 = $1,437 monthly
Two veterans who are married to each other MAPR: $17,241 = $1,437 monthly
The basic award for a veteran who also receives Aid & Attendance MAPR: $21,962 = $1,831 monthly
A veteran receiving Aid & Attendance with a spouse or one dependent MAPR: $26,036 = $2,170 monthly
Two veterans who are married to each other (both qualifying for A&A) MAPR: $34,837 = $2,904 monthly
A veteran who receives basic pension but also housebound benefits MAPR: $16,089 = $1,341 monthly
A veteran who is Housebound with a spouse or one dependent MAPR: $20,166 = $1,681 monthly
Because some widows, widowers, and dependents are eligible for survivor's benefits, their MAPR will be different than the veteran's. The following are the 2018 award amounts for the survivors of veterans:
A veteran's widow with no dependents MAPR: $8,830 = $736 monthly
A veteran's widow with no dependents with Aid & Attendance MAPR: $14,113 = $1,177 monthly
A veteran's widow with no dependents with housebound MAPR: $10,792 = $900 monthly
For each veteran's dependent add MAPR: $2,250 = $188 monthly
How Do VA Benefits Affect Social Security?
Veteran's who are eligible for VA benefits are fully covered by both medical and mental healthcare including all inpatient and outpatient care services needed to restore health. Coverage includes surgery, pharmacy, physical therapy, critical care, long-term care, and other services. The intended nature of VA benefits is to restore the health of the veteran or care for them in the event of their permanent disability. Social security benefits approval does not mean you are approved for VA benefits and vice versa. They are separate entities and programs and neither nullify the ability to receive the other. Most veterans who receive VA Disability awards don't receive a total disability rating. If an illness or disability progresses, a veteran can receive a higher disability rating, however, veterans can receive a rating as low as 10% and still receive benefits.
Two Separate Benefits
Social security benefits do not rely on VA benefits and VA benefits are not based on social security benefits. In 2017, the Social Security Administration (SSA) published new regulations that prohibit the SSA from taking VA approvals for SSDI into account, though they will still consider evidence that the VA used when making its determination for benefits. How do VA benefits affect social security? Veterans receiving social security benefits often worry that they will not be able to receive their VA benefits if they also receive Social Security Disability Insurance (SSDI) or Social Security Income (SSI). They may also worry that receiving social security will affect their VA Pension.
How Will My Pension And Social Security Benefits Change?
Veterans receiving social security benefits are not disqualified from receiving their VA disability compensation. Though you can receive social security benefits while also getting VA disability benefits, neither of those will affect the other, unlike your VA pension. This is due to the fact that VA disability benefits are based on need only, while your pension is income based.
VA Pension
Your VA pension is similar to Supplemental Security Income which is based on your income and assets. However, it is also possible to receive both SSI and your VA disability benefits. The veteran's pension award amount equals the difference between the veteran's total income, including social security benefits. The minimum and maximum award amounts are set by Congress annually. If your social security benefits and income from all other sources, including state-provided payments, exceed the maximum allowable limit set by Congress, you could lose your VA pension. Be aware that your retirement pay, whether you served for 20 years of a shorter time due to disability, is independent of any other source of income. The Supplemental Security Income (SSI) is the only social security benefits that require testing for disability. Your VA disability and VA retirement benefits will affect your SSI benefits, however, your VA disability and retirement will not be affected by your SSI benefits.
Requirements & Limitations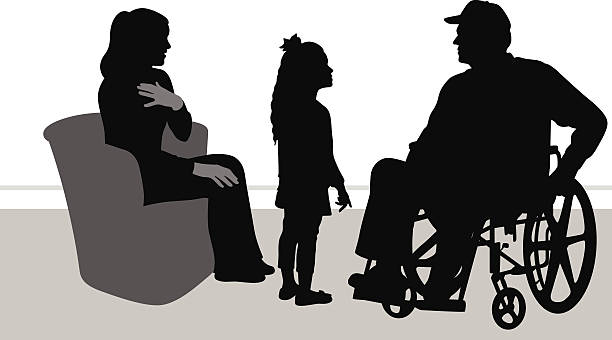 It can be difficult to wade through the requirements and limitations that are placed on both state benefits and those received from your service in the Armed Forces. An easy way it can be looked at is the following definitions:
VA Disability– A veteran who has been injured while in service of their country or who has a medical ailment that has been aggravated by military service, and one who receives a disability payment from the VA.
VA Pension– A VA pension is paid to wartime veterans who have a limited or non-existent income. A veteran must be totally and permanently disabled if they are under the age of 65 years. If their only income is from social security disability benefits (SSDI), the veteran still qualifies but their level of income will be a factor.
Military Retirement– This payment is based on service only. Like VA disability there is no means testing required. A veteran's retirement pay due to military service is independent of any other source of income.
Social Security Benefits– All Social Security benefits, excluding SSI, are based on age or physical condition rather than veteran income. If being awarded SSI benefits, the amount of your VA disability and your military retirement will affect your Social Security benefit but your social security benefit will not affect your VA disability or military retirement. Social Security Disability Insurance (SSDI), your VA disability, and your pension will not be affected.
Programs available for retired veterans, those who have served their required duty duration, and those who become disabled are numerous and is a part of the benefit of serving their country. Active military service members who are engaged in full-time service as members of the Army, Navy, Air Force, Marine Corps, and Coast Guard, are entitled to their honor, the nation's gratitude, and the care awarded to them by the Department of Veteran's Affairs.